The second Sunday in October is the traditional date for the Velka Pardubicka, and this year will be no exception. There will be eighteen runners, including the previous two winners of our most famous race. They will be among the favourites for the race, according to the odds on offer from Tipsport, alongside the three winners of this year's qualification races for the Velka Pardubicka.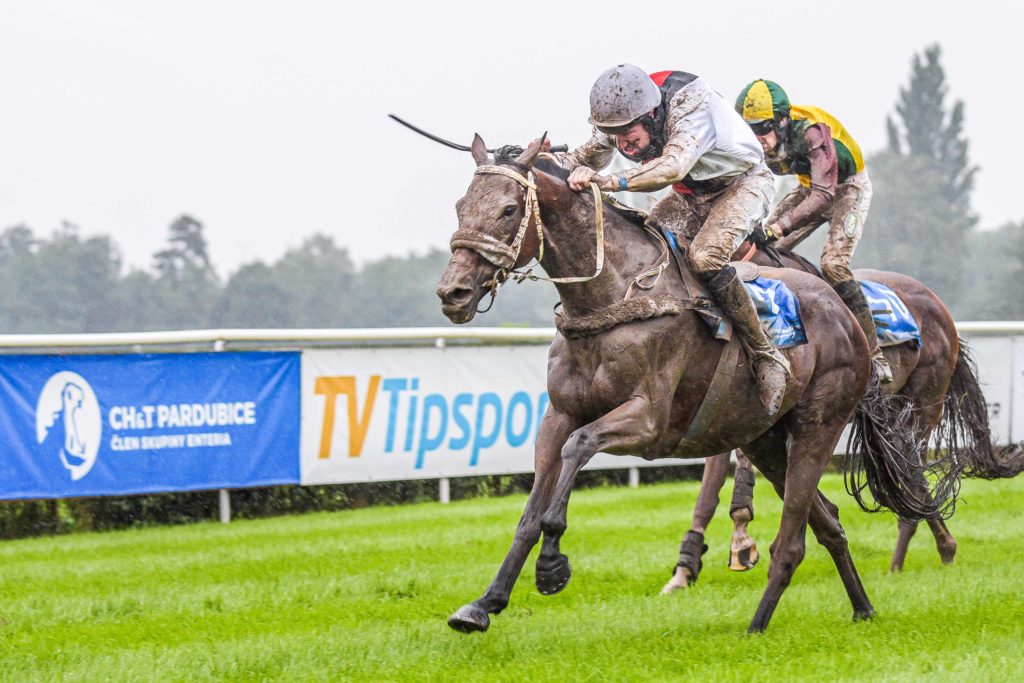 The favourite for the 133rd running of the Velka Pardubicka with Slavia Insurance (crosscountry steeplechase, 6900 metres), whose participants will be contending for a share of the total prizemoney of five million crowns, is Sacamiro, winner of the August qualification race. Trained by Eva Petříková, his third place in last year's Velka Pardubicka was a surprise, but in both runs this year he has confirmed that this was no freak result. In June, he finished strongly to take second place, and in August he won well, demonstrating that he can handle soft ground. He will be ridden by five-time winning jockey in the Velka Pardubicka Jan Faltejsek. Jan had to miss the Gran Premio di Merano with an injury, but two weeks later on he should be fit to ride.
The only horse to have beaten Sacamiro this year is Lodgian Whistle (Velek). He was never headed when winning the June qualification race, but it was over the comparatively short distance of 5200 metres. How this horse, trained by Josef Váňa senior, will handle a distance of almost seven kilometres raises a question. He ran in the Velka Pardubicka three years ago, and dropped back into seventh place at the end of the race. Argano has shown plenty of stamina. He made his debut in the Velka Pardubicka by finishing fifth last year, and by winning the September qualification race this year he indicated that he could improve on that this year. He will be ridden as usual by his trainer Martin Liška.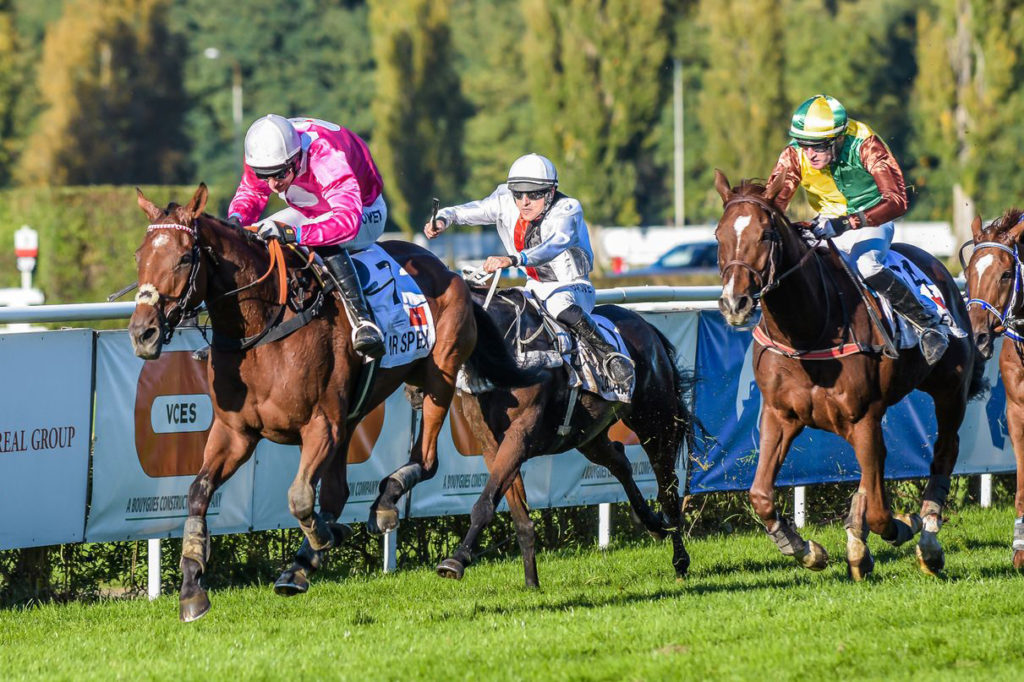 Mr Spex will go to the start as the defending champion. Trained by Luboš Urbánek, his only race this year was in the August qualification race, in which he finished a long way back in eighth place, but his best form in previous years has always been in the autumn. In his saddle, he will have Irish amateur rider Patrick Mullins, who has failed to get round in both his previous rides in the Velka Pardubicka. However, he can boast more than twenty wins in top category Group 1 races. The list of winners of the Velka Pardubicka also includes Talent (Složil) , which won the race two years ago. Trained by Hana Kabelková, he finished second last year, and he showed that he is not past his best by finishing second in this year's August qualification race.
Among this year's qualification race winners, only Chelmsford is missing. In May, he was followed home by Godfrey (Vyhnálek). This 7-y-o trained by Dalibor Török showed a lot of improvement in that race, and he will be aiming high in his first run in the Velka Pardubicka. The planned jockeys for two promising younger horses had to be changed following recent injuries at Merano. For Santa Klara, which finished third in the June qualification race, trainer Josef Váňa junior has engaged Jan Kratochvíl to replace injured Josef Bartoš. Stuke, trained by Radek Holčák, took third place in the final qualification race, and will now be ridden by French jockey Benoit Claudic, instead of by last year's winning VP jockey Lukáš Matuský.
In the August qualification race, trainer Hana Kabelková was pleased not only with Talent but also with Star, which took third place behind him. Marek Stromský then rode him for the first time in the final qualification race, and they finished second. Player (Novák) finished fourth last year, and three years ago he took second place in the Velka Pardubicka. This year, this horse trained by Lenka Kvapilová qualified for the big race only at the third attempt, when he finished fourth behind Star in the August qualification race. Dulcar de Sivola (Borč), like Player, is running in the Velka Pardubicka for the fifth time. Vendula Jirčáková's horse has never finished higher than in seventh placee, which he achieved last year.
Stanislav Popelka has been preparing three horses to run in the Velka Pardubicka, but a surprise result is the best they can hope for. Lombargini (Čmiel) finished in sixth place last year, but he was a long way behind, and he also finished sixth in this year's August qualification race. On that occasion, he finished just a neck ahead of Zataro (Kocman), which will be running in the Velka Pardubicka for the first time. Imphal (Solignac) fell at the Taxis in last year's race. In June, he qualified in fifth place, but he then disappointed in the trial race for the Labe Stakes, in which he started as the favourite but finished back in sixth place.
There are four horses from abroad, which have all already run at Pardubice. The two Slovak-trained guests regularly make their way to Pardubice. Royal Gino (Odložil), trained by Marián Štangel, had two unsuccessful attempts before qualifying by finishing fourth in the last qualification race. Jaroslav Brečka's Kaiserwalzer ( Myška) finished fourth in the first qualification race, but was well beaten.. Both of his previous Velka Pardubicka races ended in falls. The two horses of Irish trainer Peter Maher, Jet Fighter (O'Keeffe) and Alpha Male (Tůma), have not shown much at their home tracks or on their first appearance at Pardubice, when they were the last two to finish in the trial race for the Vltava Stakes.
There is also an attractive programme of other races on Velka Pardubicka day. There are six other races, all except one of which is a Category I event. A number of Czech stars are entered for these races.
Please note that the first race is at 11.30 a.m., and the highlight of the programme is at 4 p.m. If you cannot be at the racecourse in person, there will be the traditional live transmission of the entire race day on Czech Television.